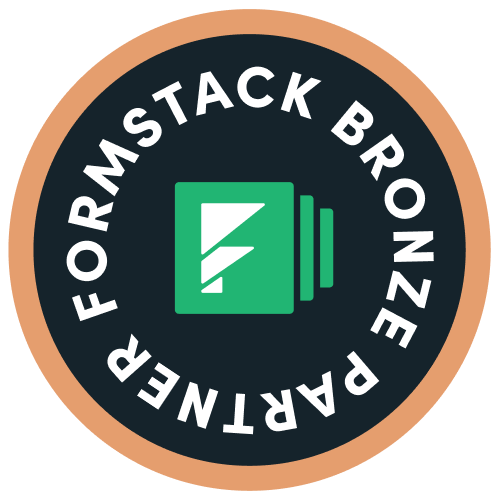 Appswiss Announces Strategic Partnership with Formstack
We are thrilled to unveil our strategic partnership with Formstack, a renowned data collection and workflow automation platform. This collaboration signifies Appswiss's unwavering commitment to delivering innovative Salesforce solutions to our valued clients.
What sets Appswiss apart is our unwavering commitment to providing comprehensive solutions that drive business excellence. With Formstack's powerful data collection and workflow automation seamlessly integrated into our Salesforce offerings, our clients can expect: Streamlined data collection and management, enhanced workflow automation and process optimization, improved data-driven decision-making and increased productivity and operational efficiency.
Our partnership with Formstack reinforces our mission to deliver value-driven solutions that empower businesses. At Appswiss, we're not just a Salesforce consulting company; we're your trusted partner in success.
Stay tuned as we embark on this exciting journey together, revolutionizing the way you do business with Appswiss and Formstack.
For inquiries and to explore the possibilities, contact us today. Your success is our partnership's driving force.